Candidate's Statement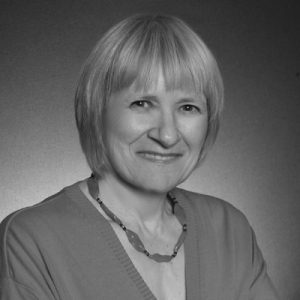 My name is Leigh Verrill-Rhys and I am standing for the Montana Legislature, House District 48 (HD48).
Although I am a recent resident of the Treasure State, I am aware of the trends in our communities, and our country, toward a more centralized and concentrated government bureaucracy which limits the rights of citizens to govern their own lives, their children's education, determine who will be admitted into this nation and who will pay for the healthcare of our neighbors.
I am standing for public office for the first time in my life and asking for your help to prevent the political narrative that has destroyed the once gracious and prosperous Golden State and turned it into a swamp of poverty and disease from infecting the Treasure State.
About me:
Wife & mother — married to a Welshman for 37 years, three sons, two daughters-in-law, six grandchildren
Novelist, editor & commentator — author of 11 published novels and editor of 3 volumes of women's autobiographies, blogger, photography buff, quilter
Business woman — I have started and run 3 independent businesses in publishing and technology
Political activist — I have been involved in campaigns for civil rights, individual freedom, and national issues through my life wherever I have lived
Two-year resident of Montana, Welsh-speaker, 15th generation Mainer
Please see First Words for more information and contact me with your concerns and ideas on Voters' Concerns.
You may also contact me on GAB: @LVR4MT | Parler: @Leigh4mt-hd48 | Facebook: @Leigh4MTHD48
I am seeking your help to win Montana State House District 48. Though your donations are not tax deductible, your help is essential to prevent the policies of big government, restriction of personal freedom and government-run economy from gaining further ground in Montana. My campaign will gladly accept your contribution by credit card through Paypal (see also link to the left) or by check. These may be made payable to "Friends of Leigh Verrill-Rhys" and mailed to
Friends of Leigh Verrill-Rhys
P O Box 23313
Billings, Montana 59104
Thank you for your support.
Sincerely,
Leigh Verrill-Rhys,
Republican Candidate, HD48